Here are the 3 Most Bullish Artificial Intelligence Cryptos in 2023: AGIX, RNDR, YPRED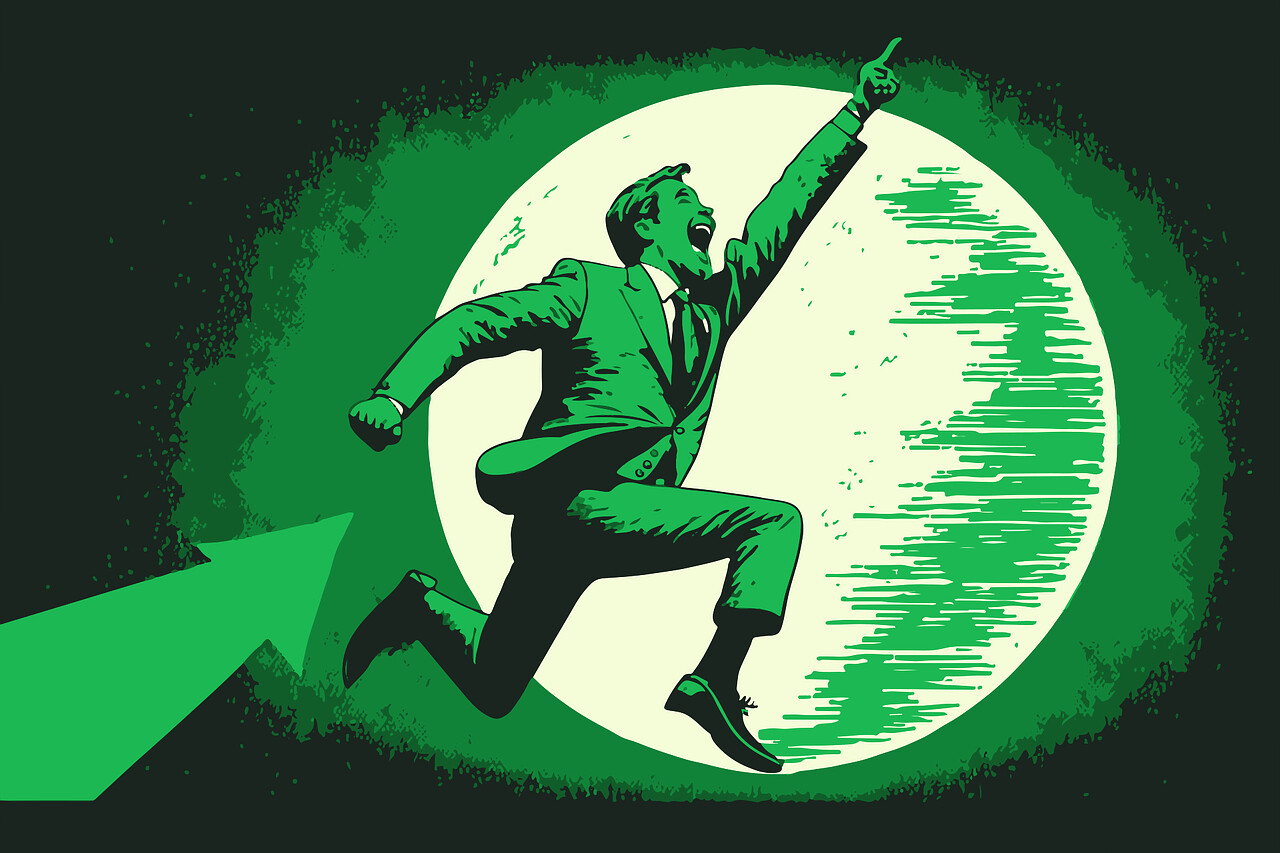 In stock markets worldwide, an estimated 60 to 75% of trading is now governed by algorithms according to Economic Times, ranging from high-frequency trading to bots and algo portfolio management. Among these, AI crypto technologies have started to make their presence felt as well.
Algorithmic trading has undergone a transformation, with machine learning now taking the lead. By employing vast sets of data, machine learning adjusts trades and portfolios with statistical precision. While initially confined to market professionals like quant traders, these AI crypto technologies are becoming increasingly available to retail traders.
In this unfolding scenario, AGIX, RNDR, and yPredict stand out as some of the most bullish AI cryptos of 2023.
AGIX: Where AI and Blockchain Merge
SingularityNET (AGIX) operates as a decentralized platform that concentrates on the distribution of artificial intelligence services. The platform serves as a bridge between AI developers and users, offering a secure and transparent marketplace for AI services.
One of the latest developments for SingularityNET is its collaboration with VeChain, a company specializing in blockchain-based supply-chain tracking. This partnership seeks to blend VeChain's enterprise-level data with SingularityNET's artificial intelligence algorithms to automate manual tasks and deliver real-time data. 
The objective is to regulate carbon emissions and reduce environmental pollution. 
AI and Blockchain: A Synergistic Relationship
The work that SingularityNET is doing falls at the intersection of artificial intelligence and blockchain.
According to Ben Goertzel, the founder and CEO of SingularityNET, these two technologies can collaborate to solve challenges that are otherwise hard to tackle using conventional methods. 
"The last few years have taught the world that when the right AI algorithms meet the right data on sufficient processing power, magic can happen," he said in an interview with Cointelegraph.
SingularityNET continues to explore new possibilities for integrating AI and blockchain. The main objective is to build a decentralized, self-sustaining ecosystem capable of adaptation and evolution.
RNDR: An AI Crypto Bridging the Gap Between GPU Providers and Users
Render Network (RNDR) is a decentralized service that links those who require Graphics Processing Unit (GPU) computing capabilities with entities having ample resources. The AI crypto has found a niche in serving 3D artists by offering a platform where they can display their artistic creations.
The platform has seen a rise in recognition owing to the increasing need for both AI and GPU computing services. RNDR caters to a diverse set of applications such as artificial intelligence, virtual reality, and media content creation. Its pricing model adapts to various conditions like the complexity of tasks, urgency, and the availability of resources.
Recent Updates in RNDR's Operations
Render Network has also entered into partnerships with important names in the GPU rendering industry, including Cinema 4D, Nvidia, Solana, Mattel, and Metaplex. 
Another noteworthy aspect of Render Network is its utilization of artificial intelligence. The AI crypto focuses on the yet-to-be-fully-explored advantages of GPU computing. This has resulted in a growing sense of optimism surrounding the platform, especially as the relevance of AI continues to grow.
yPredict: The New Kid on the Block in AI Crypto Price Forecasting
yPredict is a fresh addition to the AI crypto space, focusing on price prediction. The platform has successfully raised $3.8 million in its ongoing presale and is designed to alter the way crypto traders interact with the market. The team is developing sophisticated models utilizing artificial intelligence to predict the future prices of numerous tokens.
yPredict employs a mix of well-established statistical models and modern AI techniques to make its predictions. It incorporates the ARIMA model, which dates back to the 1970s, and Long Short-Term Memory (LSTM) neural networks. 
According to yPredict, this blend of technologies allows them to offer highly precise price predictions for major cryptocurrencies such as Bitcoin and Ethereum.
What Traders Can Expect
The models developed by yPredict have a wide range of applications. Traders can use them to confirm their own market analyses, identify best cryptocurrencies, and even to gain a leg up on the general market. These models could be a valuable alternative to traditional ways of analyzing the crypto market.
yPredict is set to offer its models to a diverse user base including analysts, quantitative researchers, and software developers. These users can adapt and personalize these models and then offer them to traders via the yPredict marketplace on a subscription model.
By the end of this year, yPredict plans to launch a beta version of its marketplace along with a comprehensive trading terminal. As per the startup's white paper, they will expand their data science team and refine their prediction models in the coming months. The platform is expected to provide market insights, particularly in a crypto market known for its price volatility.
Subscriptions to yPredict's services will be payable in its native token, $YPRED. As more people use the platform, the demand for this token is expected to rise. In addition, those who hold $YPRED tokens can earn a portion of the platform's revenue generated from marketplace subscriptions.
Current Fundraising Status: A Solid Start
The fundraising efforts for yPredict have been strong, as evidenced by the $3.9 million raised so far. While the presale is reaching its final stages, there's still an opportunity for interested parties to invest. Currently, $YPRED tokens are available for $0.10, which is 20% lower than the anticipated launch price.
In 2023, AI crypto technologies like AGIX, RNDR, and yPredict are becoming more prominent in the trading scene. These projects are offering new methods for tasks ranging from price prediction to portfolio management. As these platforms continue to grow and refine their services, they are likely to become increasingly relevant in the cryptocurrency industry.
Disclaimer: Crypto is a high-risk asset class. This article is provided for informational purposes and does not constitute investment advice. You could lose all of your capital.